I GET BY WITH A LITTLE HELP FROM MY FRIENDS…
Knerd String would not be possible without the love and support that I receive from my amazing team of friends and helpers... In addition to the lovely ladies that I've been knitting with for years who have made my dream of surviving on my art a reality, these gals here are my rocks when my MS strikes and I need to bench myself.
@tenleeoriginals
Tenlee has been working as dye assistant with Knerd String since 2016, while moonlighting as a banking teller on the side.
I met Tenlee in 2015 while working at Stash Castle Rock (RIP) and she is truly one of the most caring and genuine people I have met.
Tenlee taught herself how to knit and crochet when she was 14. When she showed up to her interview at Stash with armloads of knitwear that she not only executed perfectly, but modified to fit her style, we knew that she was an awesome addition to the team.
When she began working at Stash, she fell in love with the fiber community and became an excellent resource with her knowledge and passion. After the shop closed, I was lucky enough that she decided to come work with me!
When Tenlee isn't working or helping tend her mothers many, many hens, she is knitting the most complicated patterns that she can find (the more lace, the better) or creating her own designs.
@ryanpagehaas
I was fortunate enough to have Ryan join the team in late 2018 as Social Media Director.
I met Ryan many years ago at my LYS and her energy and smile are super contagious. She has impeccable taste in all things, literally built her house with her family, and continues to impress me with her craftiness.
She has worked with numerous designers, sample and test-knitting, and is a true renaissance woman.
Ryan's keen eye has blessed our Instagram account on a regular basis, relieving me of that daily anxiety, keeping me sane, and I cherish her dearly for this.
Ryan also keeps an eye on our Ravelry page when she isn't off on a fishing or hunting expedition with her family and can be reached at howdy@knerdshop.com
@midwestmountainknitter
Crystal owned our LYS, Stash, for 7 years. It was the catalyst of our local knitting community and what inspired me to pursue my own interests.
She introduced us to our favorite yarns, helped us with our dropped stitches, taught us, laughed with us and wined with us.
Though the shop is gone, Crystal is still active in our knitting community and is my bestie. She's always ready to knit samples when needed and she's always willing to help skein, label, and package when I'm buried under piles of yarn.
Without Crystal, I can safely say that I would not have met my knitting family and certainly would not be doing what I do today.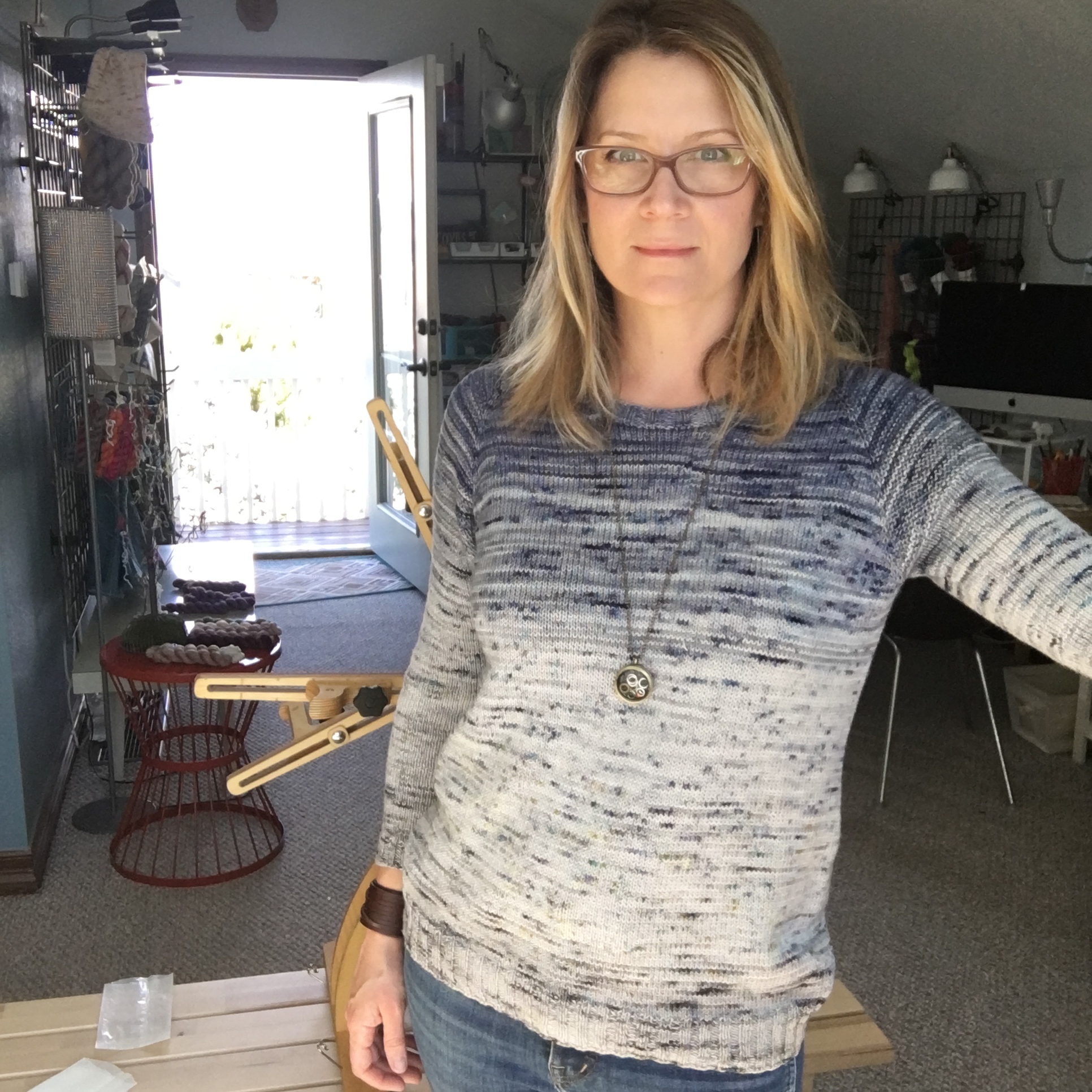 @knerdstring @knerdshop
I learned to knit in 1999 while working at the MCA Chicago and spent the next 7 years knitting squares and rectangles.
It wasn't until I joined my Local Yarn Shop that I gained the courage to take my knitting further. There, I made my best friends, learned so many skills, and began my journey as a business owner.
Since my MS diagnosis in 2007, knitting has helped to maintain my dexterity and cognitive skills (though no lace work for this girl!). Today I mostly enjoy sweater knitting with the occasional accessory thrown in for instant gratification.
While I love getting sales on my website, I encourage you to visit our Stockists and support your LYS as much as possible.